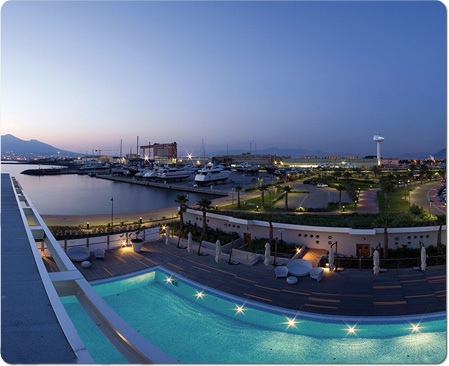 In our Yacht club, restaurants and bars and even beside in the pool, fine dining is the norm and service is friendly and relaxed.

The restaurant is run by Peppe Guida, owner of the renowned old tavern "Nonna Rosa" in Vico Equense, that with his passion won the prestigious Michelin Star and that will make you taste delicious with fish or meat.

And from the romantic terrace of the Yacht Club, you will admire the beauty of Naples from the Marine Protected Area of ​​Punta Campanella, Capri, Ischia and Procida islands to the Mount Vesuvius, in one glance.